Creature Comforts
Alberta's small towns and lakeside communities can be just as luxurious and adventurous as any global destination. From outdoor 'glamping' accommodations to lakeside sunbathing and gourmet meals, head to the eye-grabbing, lakeshore community of Lac La Biche roughly 220 km northeast of Edmonton for a weekend getaway.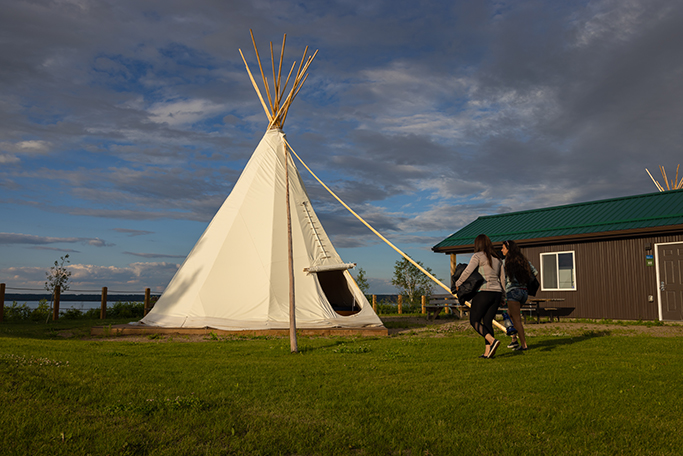 Accommodations
Outdoor: A unique 'glamping' experience awaits you at Sir Winston Churchill Provincial Park. The park's luxurious lakefront Tipi accommodations provide all the comforts of indoor living in Alberta's only island park.
Cost: four-person space from $129-$145. For more information and booking, visit Alberta Parks.
Indoor: Canalta Hotel 14 k.m. from Sir Winston Churchill Park ($120-$150 double bed), complimentary hot breakfast buffet available.
Friday evening:
7 pm: After settling in, explore the heart of the hamlet of Lac La Biche at McArthur Park before your jam-packed weekend kicks off. From trails around a section of the large lake's shoreline and an adult exercise parke, enjoy the beautiful serene view from as far as the eye can see.
9 pm: Wrap up your evening with a specialty cocktail with the girls at one of Lac La Biche's premiere dining locations, Oslo's Eatery & Lounge. From the ever-changing hand-crafted drink menu, your taste buds will be excited.
Saturday morning:
10 am: Start your morning off with some avocado toast, bacon and eggs, or a delish round of pancakes at Costa Cafe.
11:30 am: Take a stroll down Main Street. Browse through the stylish fits found at Four Seasons Clothing, peruse the amazing shoe collection at Modern Wears. Find new home decor, locally produced organic soaps and more to bring home at Birch Hill Interiors & Co.
Saturday afternoon:
1 pm: Head roughly 11 km northeast back to Sir Winston Churchill Provincial Park and catch some rays at the beach before heading off into the lake for a scenic paddleboard trip. No gear; no problem. Stop by the campground store to rent a kayak or canoe. Local outfitter, Off Road Rentals will also provide gear and deliver it right to you. Go for an hour, two, three or more.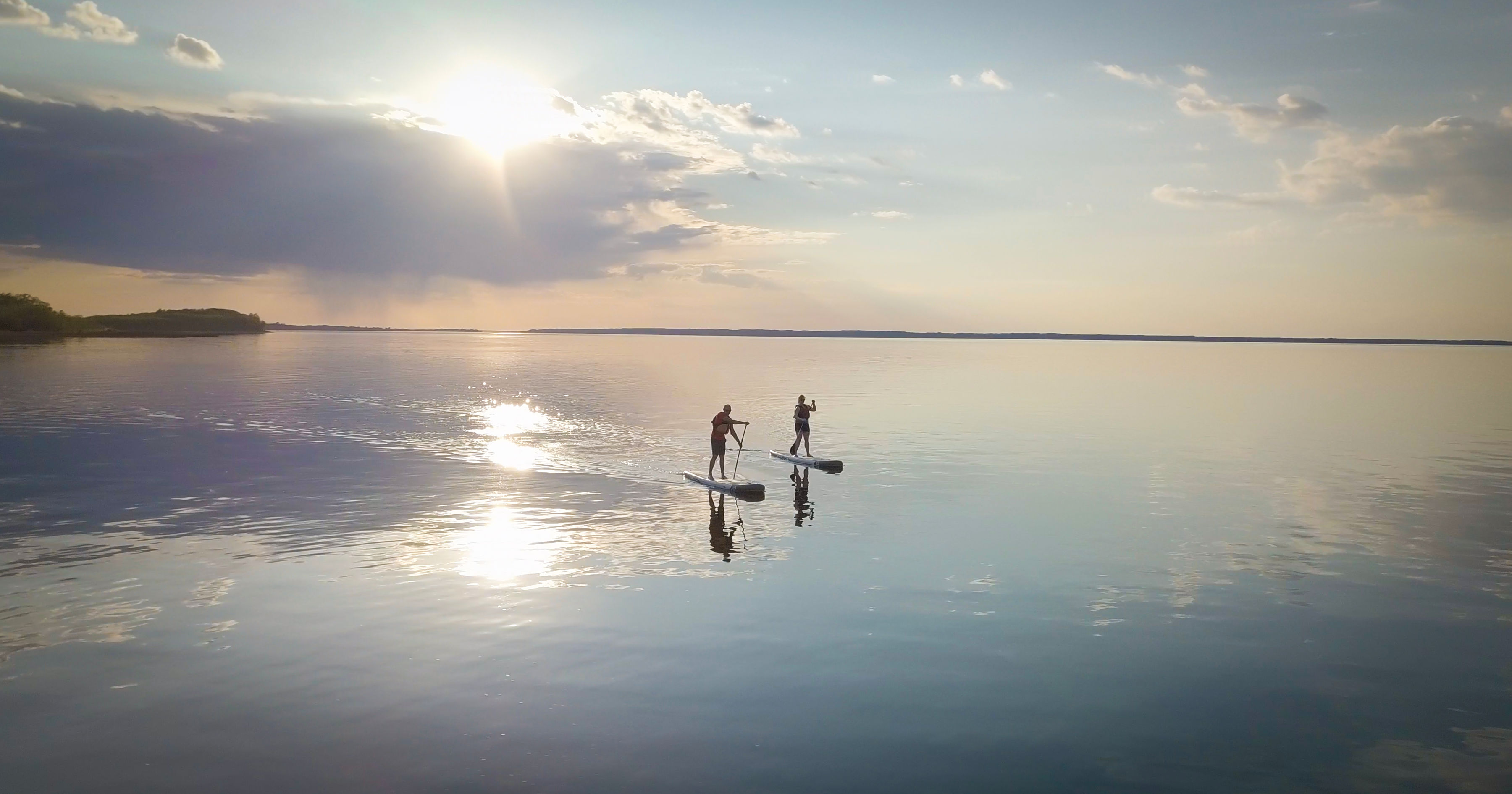 Saturday evening:
6 pm: Head 3 km south to a new, upscale farm-to-table dining experience with ingredients sourced from local farms and ranches. From bison burgers to charcuterie boards, Pasture + Market has options for the ladies to enjoy.
7:30 pm: Looking for the perfect Saturday entertainment opportunity for the girls? Live music is a regular summer night feature in the Region. Follow @llbtourism on Facebook and Instagram to see what events are happening the weekend you're in town.
Sunday morning:
11 am: Wrap up your weekend adventure at Plamondon Whitesands Resort's driving range before heading south back to Edmonton. The newly renovated recreation space is located roughly 40 km northwest of Lac La Biche and has a driving range and clubhouse with drinks and fresh snacks to enjoy. Clubs are available to rent for a small fee.
Hours: 10 a.m. to 9 p.m. | Address: 68445 Range Rd 160A Plamondon, AB T0A 2T0